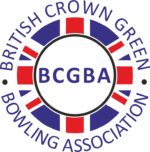 CORONAVIRUS – USEFUL INFORMATION 
A poster is available to download here which gives information on how many members can utilise a green at any one time.  This poster has also been added to the Guidance on the re-opening of greens below.
Some useful information can be found here.  This page will be updated as and when information is received.
Following discussions with each County Association and a County level survey on BCGBA National competitions, we have decided to roll over all competitions to 2021.  This covers the Men's, Juniors, Veterans and Ladies competitions.
This means that the fixtures for all our 2020 County Championships (Seniors, Juniors, Ladies) will be moved to 2021, with a subsequent delay in the 5-year rota for the Men's County Championship.
The Presidential Rota's will also carry over to 2021 with the Men's Senior Merit remaining in Cumbria, Junior Merit in Greater Manchester and Ladies Merit in Greater Manchester.
The Men's World Club Championships Qualifiers for 2020 will also roll over to 2021 and we will issue further information when we are able to do so. 
It is hoped to find a suitable date to complete the 2019 Ladies Champions of Champions  later in the year, subject to restrictions allowing.
The Handbook 2020 will therefore cover 2020/2021 and an addendum will be produced in 2021 to reflect date changes etc. This will be updated on the website as soon as we are able to confirm dates and agreement with relevant venues.
This decision has been taken to ensure that we are able to protect the safety of our membership as at this time it is not possible to ensure we would be able to complete matches and qualifiers in a safe and secure way. 
Guidance on the re-opening of greens 
The following documents are available for download.
Please be aware that this is for Phase 1 of the opening of greens and will be reviewed in light of any changes for Phase 2 when additional groups may be permitted.  This is to ensure that we have safe opening of greens and to give clubs a chance to get used to the process needed to keep everyone safe. 
This currently only applies to English clubs!
You are reminded that Sport England are pausing their emergency funding application process from 11.59 pm on Thursday 14th May to enable the clearing of the backlog of applications.  Please click on this link for any club wishing to apply.
The BCGBA serves the needs of every Crown green bowler in England and Wales and works with other Crown Green bowling associations to promote, support and uphold and improve Crown Green Bowling.